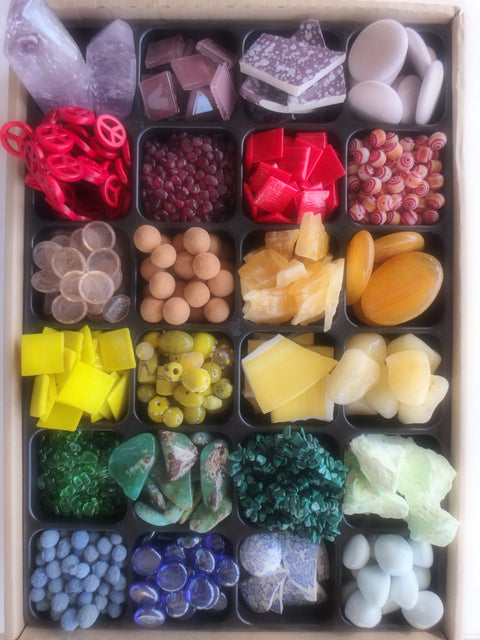 Tess-Array WILL be re-opening.
Please see the latest Blog post.
********************************************
****Online Store Temporarily Closed.****
You can still see all the products in the store, and add them to your cart, however you cannot complete a purchase until I re-open.
So sorry for inconveniencing your creativity. Karen.
********************************************
This store Established 2016.
My name is Karen Baker and my Online store freights from near Wundowie, an hour east of Perth in lovely Western Australia.
I am a mosaic artist myself and I source materials I like, and use, from all kinds of places. I love using different colours and textures and materials in my mosaics.  I wanted to have online sales so I can offer materials to others that I find in my travels.
I keep my prices competitive and if you comparison shop, you will see they are. I use use Australia Post for my shipping Australia wide. I also ship Worldwide with tracked standard freight charges.
I pack all my orders, so if I can get your parcel safely to you, in a smaller satchel or box than the shipping app calculates, I will, and I will refund you the extra amount you may have paid. :) You only ever pay what Aust Post charges me.
I sell Vibrant Glass Tiles - 152 different colours so far, including the painted tiles which are all 15x15x4mm also. I sell wheeled nippers to cut them. I sell marble tiles, "Tess-Array-nbow" matt glass tiles,- soon to be stocking Glossy Tess-Array-nbows, and Glossy Rainbow's End tiles. Exclusive to Tess-Array.com. I stock polished gemstone slices, "Tess-tubes" of little gemstones for mosaics or jewellery,    Also in stock are Ceramic Tiles and the compound nippers to cut them, fibreglass mesh by the metre,  spatulas, tweezers etc. There is a variety of beads of many materials and bugle beads, so many interesting bits, ball-chain, empty bezels for Jewellery making, Apoxie Sculpt products in lots of colours and the last of my Mesclas Smalti from South America. 
I also have an Extra-Array which includes all sorts of different little Extras to add a bit of zing or VaVaVoom to your mosaic.
This is why I am called Tess-Array....... it is my array of tessera for you to use to create mosaics.
I am always re-ordering, and re-stocking my store, so if you can see it, you can buy it, if it is showing out of stock, hopefully it is on its way back into the store. Please check back again soon.
Please feel free to use the Contact Us form if you have any queries about products, the store or anything mosaic. Karen Baker.
Mesclas Smalto from Brazil
Click on these to view more products :)